Sofa C176 Amorevole by NATUZZI
We're sorry the Sofa C176 Amorevole item by NATUZZI has been discontinued and/or is not available. Please click the NATUZZI brand logo to browse more fantastic deals by NATUZZI.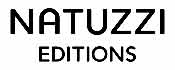 BROWSE NATUZZI ITEMS ⇨
Additionally, our online staff can help you find the next best thing including custom ordered furniture.

Click the Request a Quote button below to have a representative assist you with finding that perfect piece of furniture. We look forward to serving you.